Stoneback, Inc. provides effective, reliable art direction and graphic design solutions at an affordable rate.
I like to art… That is, I actually enjoy it. It's the entire reason Stoneback, Inc. exists. And now, I've been doing it for a diverse array of clients for over two decades. How is that?  I'm experienced. I'm reliable. I'm effective. I'd love to show you how that translates into a great experience letting Stoneback, Inc. handle your graphic design needs.
…at turning your scribbles into masterpieces.
Over the past 20+ years I've worked with some truly amazing teams and people on a wide array of projects in vastly different arenas. I'm proud to have partnered with individuals, small businesses, corporations, and non-profit organizations to deliver effective solutions for their very specific—and very different—graphic design needs. Samples of their projects can be found throughout the work section of this site. Give me your scribbles, sketches, and vague mental pictures and Stoneback, Inc. will  help you turn them into a masterpiece you'll be proud to showcase.
"I've worked with designers for more than 20 years and I can honestly say that Travis [Stoneback] is not only one of the best designers, but also one of the best people I've ever worked with. He knows his stuff, he gets creative, he solves problems and he's a joy to have on a project. I've known and worked with Travis for more than a decade and I would give him my highest recommendation."
Travis [Stoneback] has been doing freelance design for us for about 2 years. He's fabulous to work with—easygoing, smart, and really good at listening and figuring out what you really want. For me, I don't always know how to exactly spell out what I'm looking for, but Travis is great at doing some mind-reading. He is a trusted part of our team and we love working with him.
Actually, hats wouldn't be of much use against a flying saucer with a weapon of such magnitude. But, it's a fun allegory regarding the effectiveness of Stoneback, Inc.. Got a question about a project or specific service offered? Need a free quote? Make first contact today and let Stoneback, Inc. help your brand decimate the competition with striking design that has an effective impact in the marketplace.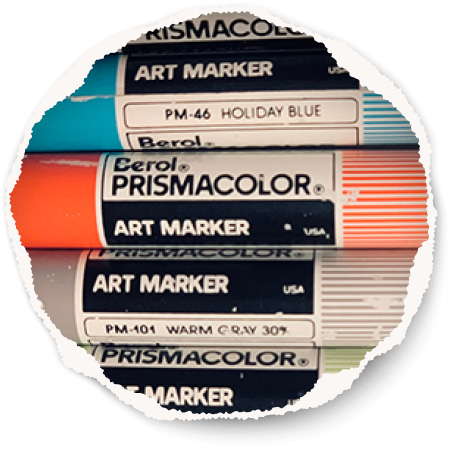 During my middle school years, I spent a lot of time with my friend Ben. We met in 6th grade in
Read More »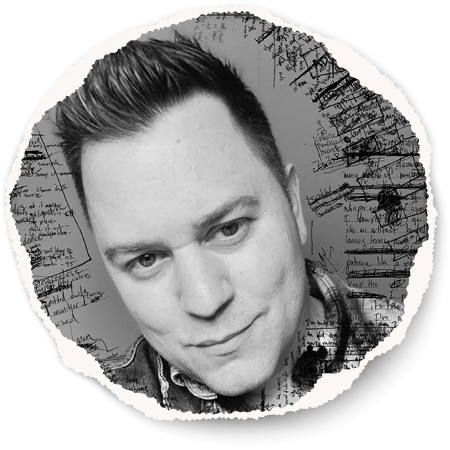 Yeah, so… all scribbles on my site…  Actually, they aren't scribbles at all. They're layers and layers of my actual handwriting.
Read More »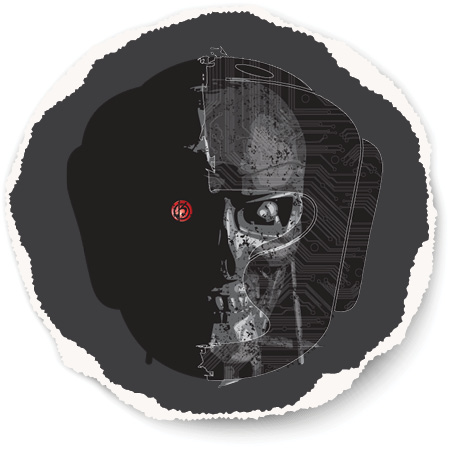 Drawing things was one of my very first pastimes. From the first moment I could wield a writing utensil, I've brandished
Read More »